Scared to unwrap yourself? Don't be. We're here to help.
Contour Aesthetics is a leading beauty studio in Warwick, offering a range of beauty treatments that helps you look younger and more beautiful. We know that everyone is unique, but some people feel insecure about how they look. It lowers confidence. We at Contour Aesthetics take time to understand your needs and offer you safe, effective and non-invasive treatments that show instant results. We offer a variety of treatments to boost your confidence, including fat loss and skin tightening. What are you waiting for?! Make an investment in yourself. Book your appointment now!
About Warwick
Warwick ( WORR-ik) is a market town, civil parish and the county town of Warwickshire in the Warwick District in England, adjacent to the River Avon. It is 9 miles (14 km) south of Coventry, and 19 miles (31 km) south-east of Birmingham. It is adjoined with Leamington Spa and Whitnash. It has ancient origins and an array of historic buildings, notably from the Medieval, Stuart and Georgian eras. It was a major fortified settlement from the early Middle Ages, the most notable relic of this period being Warwick Castle, a major tourist attraction.
Neighborhoods in Warwick, Warwickshire
Arbury, Balsall, Barras Heath, Bedworth Heath, Bedworth Woodlands, Bermuda, Bishopston Hill, Bradnocks Marsh, Braggington, Budbrooke, Castle End, Catchems Corner, Chessetts Wood, Cheylesmore, Copt Green
Things to do in Warwick, Warwickshire
Directions
Abbey Fields
Adventure Sports (Warwickshire) Ltd
Blenheim Palace
British Motor Museum
Cape Moorings
Clarence Tower
Drayton Manor Theme Park
Guys Cliffe House
Guy's Cliffe Walled Garden
Hatton Country World
Hatton Locks
Hill Close Gardens Trust Warwick
Jephson Gardens
Jump In Adventure Parks: Warwick
Kenilworth Castle and Elizabethan Garden
Knight's Village at Warwick Castle
Client Reviews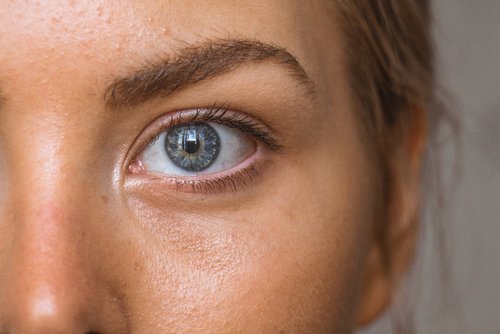 Lindsay has done several treatments on me and they have all worked really well. Especially the threads and vampire facials and B12 . I would recommend her for any treatments you are considering having as she explains everything prior to starting including after care that needs to be followed and she makes you feel at ease and relaxed. I can not recommend her highly enough. Lindsay made sure she sterilised her hands before 0utting her gloves on, she changed her gloves after she had taken blood from me and put a fresh pair on to do the vampire facial. She showed me the tools she was using and went through the procedure before starting. She did not handle any equipment without gloves on or sterilising her hands. She did the same with the other procedures that I have done and any needles went into the appropriate bin and the same for other waste materials. With each procedure Lindsay went through everything so I new what to expect including having threads done and pain management of needed. Lindsay had all her certificates of qualifications on display so you can see how much hard work she has done to be able to give each person the best possible service and results and the fact she's been doing this for years shows.. I would highly recommend her.
Other Profiles
Business Name: Tagline: Description: Phone: Hours: Address: Website: Logo Links: YouTube Embed: Google Map Embed: Reviews:

Business Name: Tagline: Description: Phone: Hours: Address: Website: Logo Links: YouTube Embed: Google Map Embed:

Business Name: Tagline: Description: Phone: Hours: Address: Website: Logo Links: YouTube Embed: Google Map Embed: Reviews: